Italian Bicycles Since 1957…
Perhaps no other company epitomizes Italian bicycles like Tommasini. Tommasini is truly made in Italy with 100% of production coming from the small shop in Grosseto, Italy. Here in 1957, Irio Tommasini began his commercial endeavor building exquisite steel road bikes known for exceptional quality, performance and beautiful paint and finish. Today, Tommasini Bicycles still produces artisan quality steel road bikes but has expanded to high tech materials like carbon, titanium, aluminum and state of the art stainless steel using Columbus XCR tubing.
Tommasini 60th Anniversary Prestige Deadline December 31 2017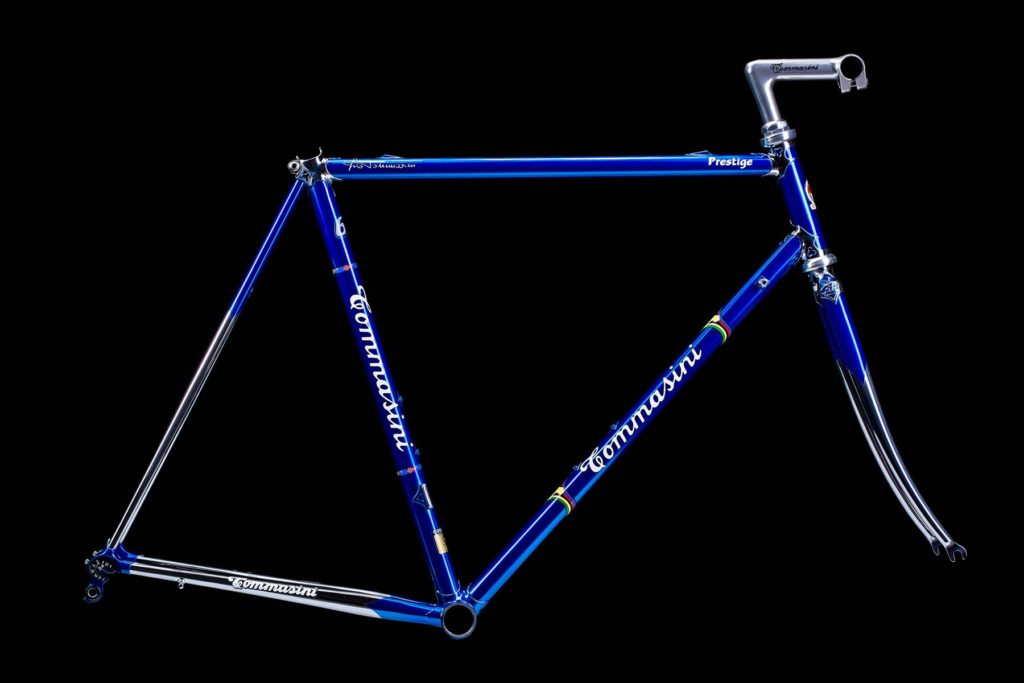 Featured Tommasini Frames
Welcome to tommasinibicycle.com brought to you by Red Rose Imports.  Since 1994 Red Rose Imports has distributed the finest Italian bicycle products in the North American markets and we are proud to offer Tommasini bicycles to discerning cycling enthusiasts.  We hope to make it easy for our dealers and consumers to purchase the finest custom road bikes from the Tommasini workshop.  With a simple phone call or e-mail you are on the way to a new cycling adventure.
Red Rose Imports
717 560 2832
greg@redroseimports.com
With personalized attention and hands on approach Tommasini Bicycles offers full custom geometry and custom paint at no extra charge. Custom bikes, made in Italy in a small shop makes Tommasini a unique company in this world of disposable mass produced bicycle frames. Ask yourself; where did my bicycle frame come from? Did it come from a huge factory in a polluted Chinese city and by workers toiling for long hours at minimal pay? Or did your frame come from a small artisan shop where highly skilled craftsmen built your bicycle frame with care? You are welcome to visit the Tommasini shop in Grosseto and see for yourself custom and personalized bicycles truly made in Italy.